HAVE A SEAT, WE'RE HERE TO HELP
For more than 25 years, Re-form has been adding depth to furniture reuse programs all across the country. Whether your organization is large, small or somewhere in between, we're experienced at partnering with you and your contractors to help facilitate your furniture needs from beginning to end, and we do that with services like:
Refurbishing: Complete in-house remanufacturing, painting and reupholstery.
Installation: From delivery and pickup to reconfigurations.
Shipping & Receiving: Nationwide logistics.
Digitized Storage: Complete with photographs and online reporting.
Liquidation: Nationwide acquisition and LEED recycling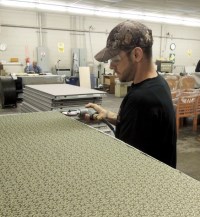 Systems Furniture Remanufacturing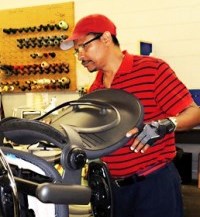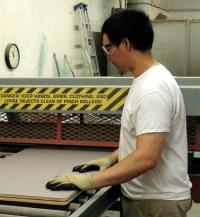 Laminate Fabricating and Resurfacing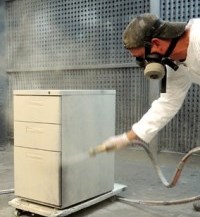 The lifecycle value of furnishings is increased with the ability to extend its useful life. Storing furniture adds to the lifecycle cost, but savings can be achieved by having accurate inventory controls, by churning useful inventory, and liquidating valueless assets.
Significant cost savings are realized by updating and repairing items rather than replacing them.
Complete Installation Services
Systems Furniture Refurbishing
Repainting of Storage and Furniture Components
Reupholstery and Repair of Seating
Work Surface Re-laminating and Re-edging
Wood Touchup and Refinishing
DELIVERY AND INSTALLATION SERVICES
Re-form provides delivery and installation services for the mid-Atlantic region. In addition, we have the ability to tap into a national installation network when our clients require out of state deliveries. The Re-form Installation team has been delivering and installing office furniture for years. They have built and installed almost every single make and manufacturer of office furniture. They are skilled craftsman who have a desire to make every installation look beautiful.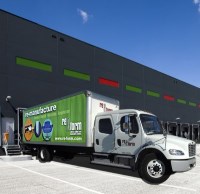 ASSET MANAGEMENT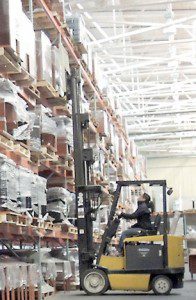 Keep tabs on your furniture investment! We'll pick it up, evaluate it at our facility, barcode it, photograph it, and publish all the information you need to reuse it on your own website.
Is orange the new black? Keep your furniture finishes up to date with new corporate standards.
If repairs to furnishings keeping you from reusing them, we can recover, refinish, rekey, or recoat them so you can reuse them.
Don't want to be in the used furniture business? Let Re-form do it for you, we're better at it. And we measure our success by how fast we can return your inventory to use. Unlike wine and cheese, office furniture does not gain value by aging it in the dark.
Stop burying your excess office furniture in unused space or bulk storage; it's costlier than you think.
Web Based Surplus Furniture Management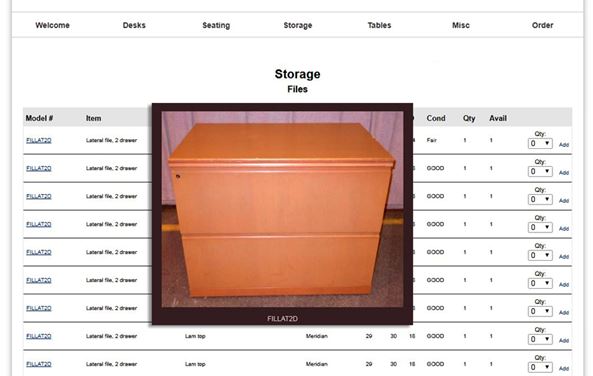 Our web based inventory management software is designed as a tool for end users to understand what they have in storage, and give them the ability order it back quickly, with no surprises. And your Re-form project management contact can help you evaluate what you need from your inventory to complete projects using systems and modular furniture, and help source what you don't have.
And we can give you the analytics you need to keep your inventory levels at bay. Nothing can kill an inventory management program quicker than bloat. Standard reporting metrics include:
Aging – Which items are being stored longer than necessary.
Standards Management – which items are in old finish standards, which models are no longer current.
Conditions –Items are you storing that require repair, or are just in "Fair condition.
Source – Which items came from which location.
Shipping – Where are your furniture assets going?
PLANNING / DESIGN
Re-form Project Managers have more than 50 years of combined experience in planning, design and specification using the latest versions AutoCAD
Our design services include access to a full library of fabrics and finishes including the most current laminates, and paint options available.
We customize finish and fabric options to match your current or proposed design specifications. Our designers are skilled at incorporating your existing furniture in your new plans, and make the necessary changes that bring your workspace up to date and still on budget.
Regardless of whether you are setting up a new office, or changing an existing office space, the process can be daunting. It requires someone with exceptional organizational skills; especially when your goal is to accomplish the project while at the same time saving money by reusing your existing furniture.
Our experts are always available to help lead, guide, and support you through every step of the way, from the first meeting to the very last day of the install.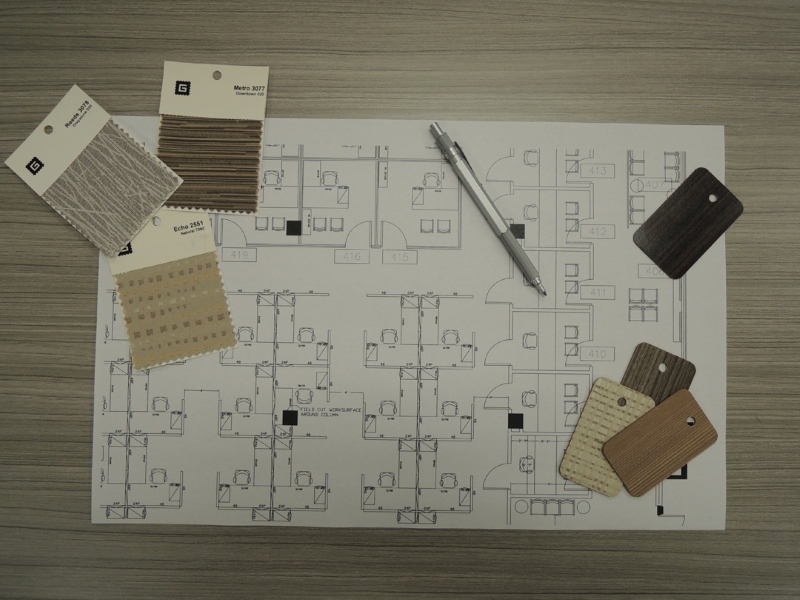 LIQUIDATION
Sell: If your excess furniture has value, Re-form will buy it and reuse it. What we can't use we can pass on to a nationwide network of buyers.
Donate: Re-form has non-profit contacts in the mid-Atlantic area to help you find a home for good furniture that you no longer need
Recycle: Metal furniture components are an easy way to lighten the load of costly disposal items. Solid wood items can be ground up for mulch. There is currently no practical resource for recycling plywood, laminate and particle board
REUSE/RECYCLING
REFURBISH OR REPLACE?
One of the advantages of working with Re-form is being able to choose whether you want to refurbish your existing furniture, replace it or do a little of both. To help you decide, you can evaluate it using the following criteria:
Does it meet current ergonomic and safety specs?
Are replacement parts still available?
Can you afford to have it out of service during refurbishing and moving?
Do the savings justify direct and indirect costs?
If refurbishing seems viable, review our services and speak with a Project Manager for pricing. If you have already invested in quality commercial furniture, refurbishing is very economical and can extend the life of your investment.
View samples of Refurbished furniture
View samples of Remanufactured furniture
View samples of As-Is furniture