FURNITURE OPTIONS
Re-form offers several ways to implement your proposed furniture requirements: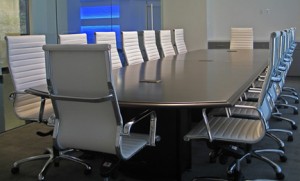 Refurbish Existing Furniture – The most inexpensive option if you have what you need but feel it needs updating.
As-Is Furniture – Re-form purchases grade A,  high-quality commercial used office furniture in excellent condition and current finishes. All As-Is office furniture is fully inspected, cleaned, touched up when needed, and supplied with keys. We buy it, bring it into our facility, catalog it and resell it "As-Is" for a fraction of the list price.
Remanufactured Furniture – Re-form also purchases warehouse lots of grade A systems furniture, files, cubicles, and seating in various finishes. We then remanufacture the products to your specifications, which is a great way to get custom finishes at a significant savings compared to buying new.
New Furniture – We represent dozens of quality manufacturers for specialty items just in case you can't find exactly what you're looking for.
If refurbishing seems viable, review our services and speak with a Project Manager for pricing. If you have already invested in quality commercial furniture, refurbishing is very economical and can extend the life of your investment.
Learn more from one of our furniture consultants – click "Let's Talk" below.