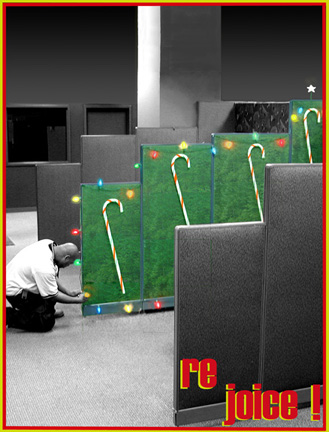 Well, it's been another year, and the Re-form family has been busy! Since the Holidays last year, we've all accomplished a lot, so in the spirit of the season The Re-form Person would like to share some highlights:
Kenny missed the biggest buck ever to walk the hills of Garrett County, Tracey's lizard jumped in the air and caught a bug, and Clayton wrecked his motorcycle. Rich F was banned from six karaoke bars, Sammie won the lottery and didn't quit, and Maria dumped her scooter in the rain. Al barbecued a bear, Dorothy got fed up with Jim S and decided to move to South Carolina, and Toni sold the motorcycle she dumped last year. Finally, Shane ate almost all of Al's bear, and our health insurance policy is being revoked.
We hope your year was every bit as eventful, and wish all a Happy Holiday Season, and a Great New Year!!!