Dear Re-form Person;
I am in charge of liquidating gently worn office furniture our firm doesn't want anymore, and I'm not having a lot of luck with buyers. The picture below shows the desks and files, but it was taken in a hurry and I can't tell what kind they are. Is this something you would be interested in buying? If not, can you tell me what to do with it?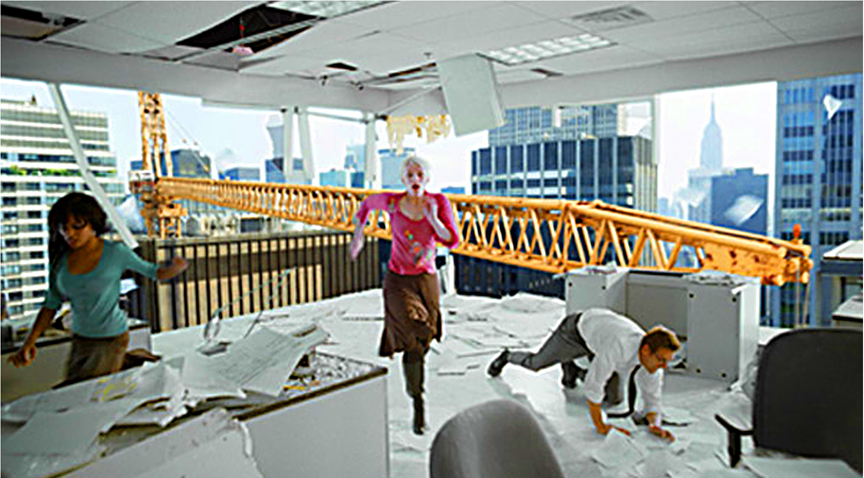 –          Hot Foot
Looks like your lease has run out Hot Foot! I hate to sound discouraging, but a recent IFMA study found that half of all office administrators assigned to relocations such as yours either quit or took an extended leave of absence at the end of the move. You might want to keep running.
To answer your question, I'm not sure we are interested in buying your "gently used" office furniture at this point in time. I think what we are looking at here is a full-on recycling project, so I'll give you my best advice from our own experience.
Highest on your list of green options would be a donation, but I think even Mother Theresa might tell you to pound sand with this one. The only real environmentally responsible option you have is to sort it yourself and send it to recycling facilities, or contact a LEED recycling facility that will sort it for you.  The metal is easy to get rid of and might even be worth a small amount of cash, but the rest is a little more complicated.
Unprocessed wood products can be ground up and dyed to make mulch, but laminate furniture has to be landfilled, as the adhesives and plastic contaminate the mulch. Though they might be GreenGuard certified, the laminate goods are either burned in incinerators or landfilled with municipal waste.
Seating is even more complicated than that. Household plastics are all labeled with recycling information, but currently few manufacturers label office furniture with this information. Thankfully, BIFMA has created a new sustainability standard for the office furniture industry called Level that specifies, among other things, that office furniture manufacturers label furniture components with material types for the purpose of recycling. Aside from separating the metal parts, most unusable ergonomic seating goes to the dump despite manufacturer's claims that the parts are recyclable.
The good news is that it looks like you have most of the stuff moved to the street already! Did that guy crawling on the floor ever find his contacts?